Vinventions is a market leader on five different continents, thanks to the consistent quality of their offerings.

The best friend
of wine growers
and wine connoisseurs.
Tools to develop
your business
How does the profession look today? What has changed? What tools are involved?
Many years ago, Vinventions asked Visible for tools to represent their brand at trade shows and fairs around Europe.
In the beginning, this included stands, brochures and presentation materials.
When the first results came rolling in, this expanded to apps, videos and packaging.
Vinventions was called Nomacorc at that time; Visible was just Visible. Today, Nomacorc is a part of our history. In turn, we are part of their success.
Innovation and tradition hand in hand
Complete set of paper media
Brochures, commercial presentations, technical documentation, posters, flyers, greeting cards and more – nothing is overlooked and everything has a purpose.
Every piece of paper used to represent Vinventions is faithful to its brand identity.
Packaging and
presentation boxes
Each cork is designed for a specific range of wine: organic, sparkling, vintage, etc.
These packaging options help to present Vinventions' innovations to clients and distributors.
Bespoke creations like this are a great way to highlight the character of each cork and convey the authenticity of the brand.
Educational panels, explanatory graphics and materials used to advertise events provide more information about the projects and ambitions of the Autonomous Port of Liège.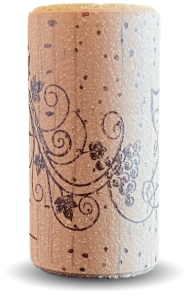 Quick, quick, they're on their way! The lettering used for Vinventions' head office was spectacular.
Any guests who attended the launch of the new brand entered a Nomacorc factory and left a Vinventions factory.
The DKD team changed the entire décor in a matter of hours; all it took was a little magic – poof! – and all of the old signage was replaced, large-scale visuals were added and a new sign was installed, among other things.
Vinitech, Enomaq, Agrovina, Sitevi, Winzer Messe, the list goes on: these trade shows are key dates on the European wine calendar.
Visible designed open stands, a number of bespoke items and a dedicated app for browsing products via tablet on Vinventions' behalf.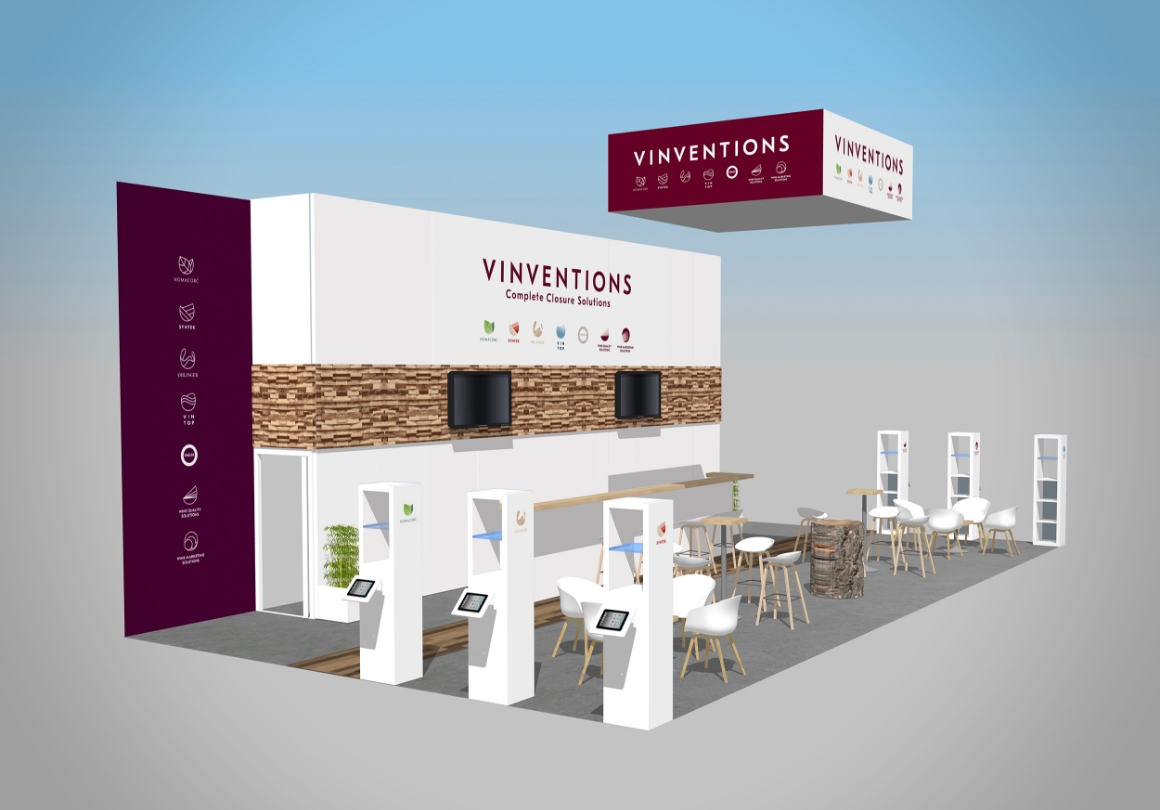 Do you want to learn more about how to store wine? Videos take the hassle out of learning, right?
Want to see how Vinventions' corks are made? Grab a tablet and trace the journey of your cork.
Vinventions is an innovative company and that means it uses equally innovative tools.
For the first time in the company's history, branches from six different continents have come together to draft a common message that clarifies Vinventions' commitment to sustainable development.
The rest flowed from there: graphics, a website, videos, a CSR report, etc.
Like the best wines in the world, our support only gets better with time.